Calendar, Moneybird and more...
We listened to the community and here are the latest updates: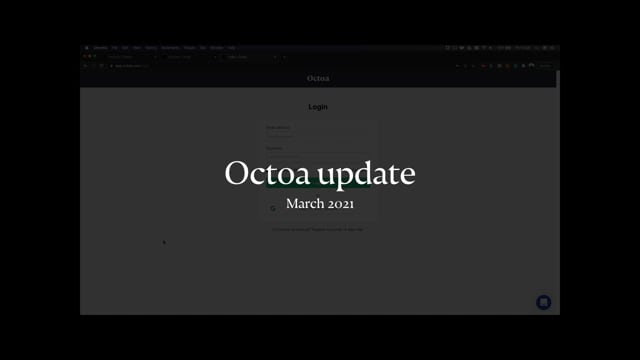 Calendar view
You can now see your projects and tasks easily and clearly in a calendar overview per month or even per year. It's even easier now to check your availability or get an idea of how busy you are going to be.

Moneybird Api Integration
A much requested feature from our Dutch users to integrate a bookkeeping tool, to automatically share invoices and contacts to Moneybird. Eliminating double work.

Google Login
A small update for our Gmail/Gsuite users, you can now login with the Google login button.
Flotheme integrations

Exciting news, we have teamed up with Flothemes to have a very easy integration. With a few clicks you can now use your Flothemes contact form and connect it with Octoa. So all your inquiries will be in your mailbox and directly inside the tool. Read all about it on the Flothemes website.
Bunch of updates!
Some days ago we released another update and it's a pretty exciting one to be honest. We made a video with all the updates, but here is what is inside: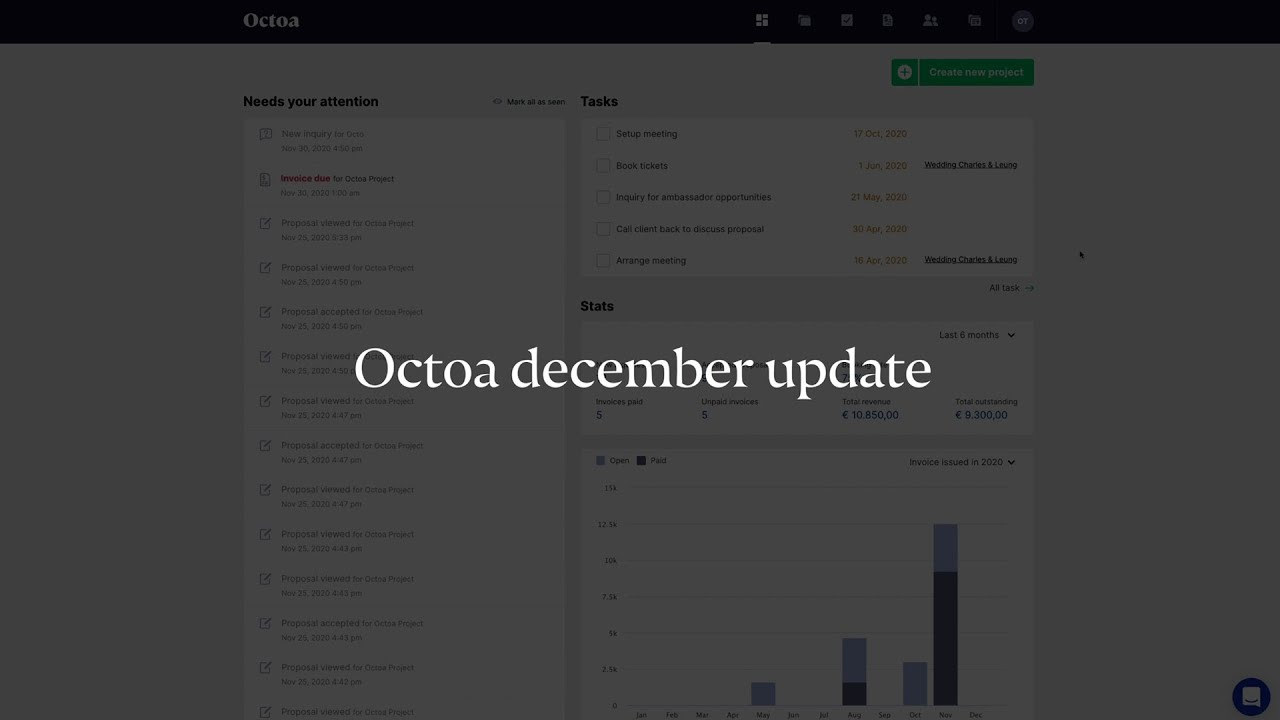 E-mail pop-up update
You can now send emails from your project detail page and still see your project activities like lead form.

See your sent emails
Your sent emails can now be found back inside your project details and you can see if someone opened the email.

Select quantity in proposals
Clients can now select a quantity of your products inside your proposals. You can activate it per item

Add payment in invoice overview
In your invoice overview you can mark invoices manually as paid by the "add payment" option. Which was already available inside your project details.

Project overview filters
On your projects page, you can now filter on year and month. So you can quickly check your availability.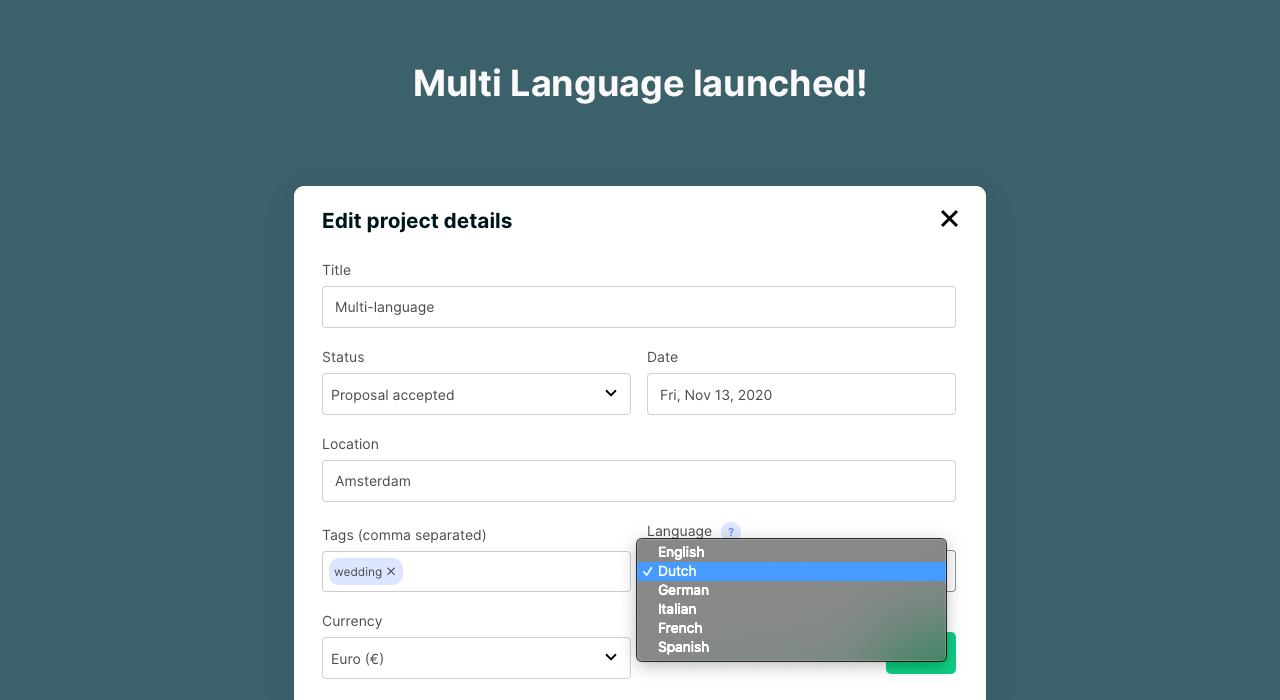 Multi Language
This feature is excellent for people needing to work either in their local language, or multiple languages. You will be able to set the language per project, and it will make all client side communication (proposals and invoices) in this language.

Currently we support:
- English
- Dutch
- German
- French
- Spanish

In the settings page you can select your default language and you can set a default language for projects coming through the lead forms. Your language not in here, send us a message.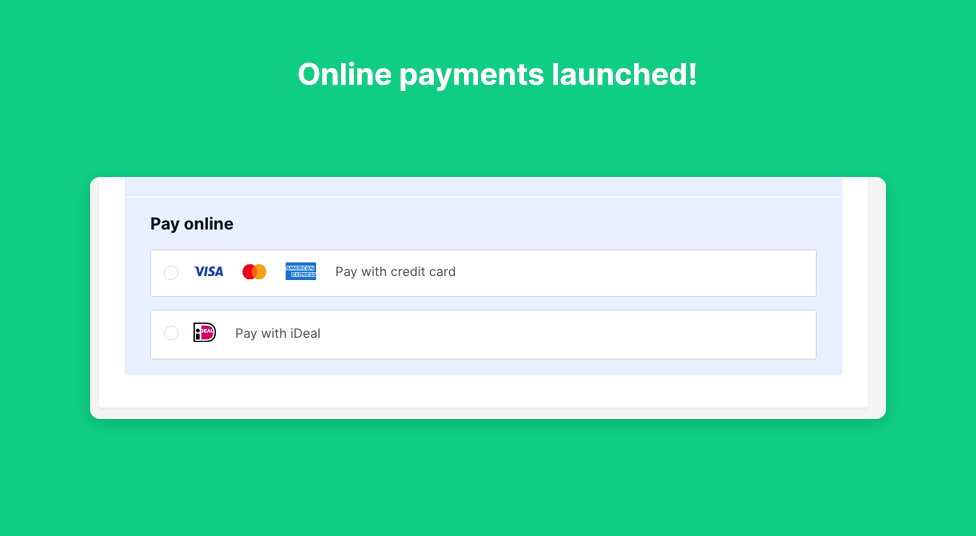 Online payment
Yeah! Very excited to announce you are now able to accept online payments on your invoices. We made an integration with Stripe and it's now possible to accept both credit card payments and iDeal (only accepted in the Netherlands and in euros).
Mobile version of Octoa
We released the mobile version of Octoa! Now you can access Octoa whenever wherever perfectly.
Automatic invoice number generation
Octoa continues to lessen the burden of having to worry about your invoices. Everytime when you create a new invoice (or generated from a proposal), the invoice number will automatically generate when you send it out. This way you will not having to worry about invoice number especially for invoices that have not been sent! (of course, if you want to edit the invoice number manually, you can also do so freely)
Design your lead form
Additional colors and options are added when you are creating your lead form. You can now design the lead form to as close as your own site!
New invoice footer
We heard you! Different countries require their own method of displaying bank / invoice details. Invoice payment footer are now more flexible with the ability to add as much as information you would like, as well as changing the label and value.
Duplicate templates
Under all the template section, you will now find a duplicate icon next to the trash icon. By clicking on it, we will create a copy of your template instantly!

Multiple currencies
We now give you the option to activate multiple currencies which allow you to select a currency for each new project. This gives you the possibility to create proposals and invoices with international clients.
Couple of small update
We fixed a bunch of small issues. Like uploading your logo, adjusting information, etc. Also now you're able to duplicate your templates so it is easier and quicker to create new ones based on already existing information.