Workflow & Automations
Run the business even when you are not there
Let automation handle the business side, so you can focus on what you do best - creating.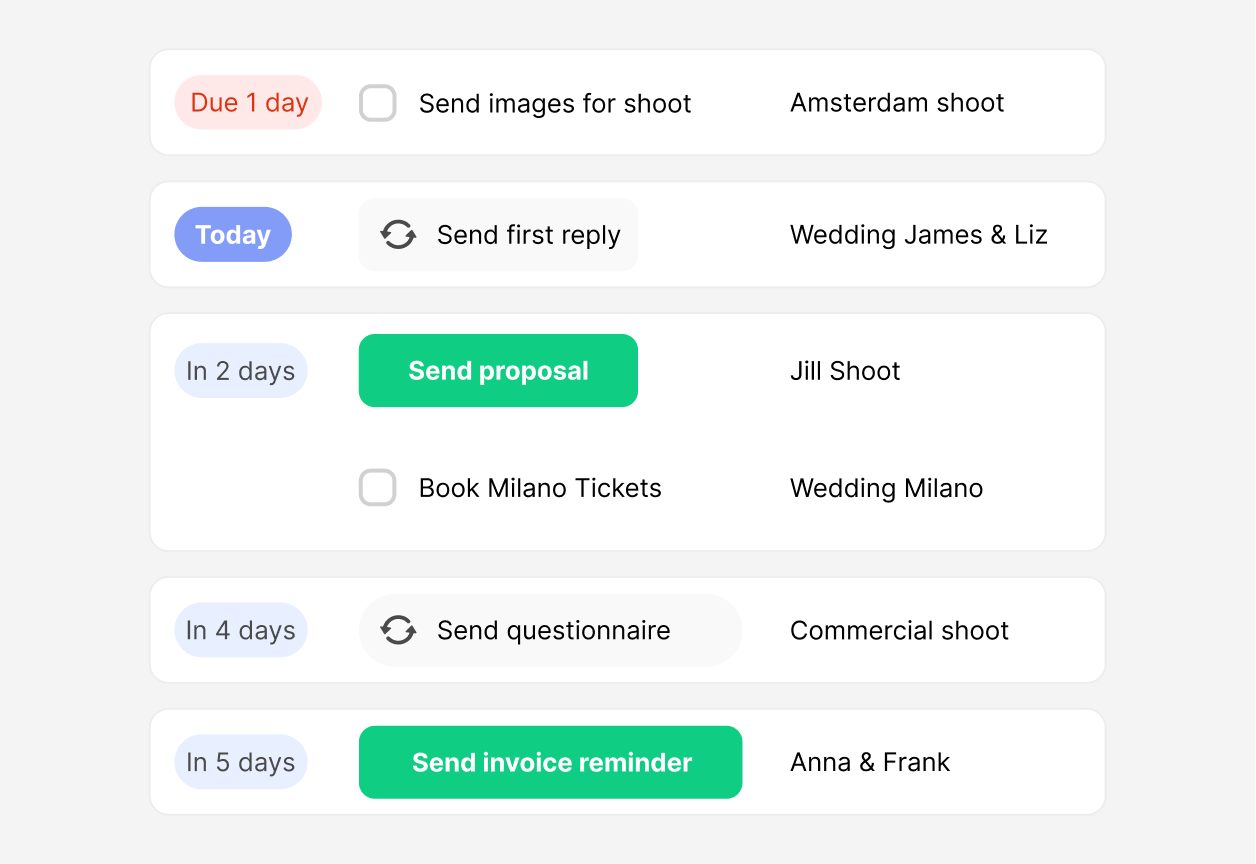 Command center
No more forgetting
Eliminate the hassle of following up on client inquiries, requesting additional information, or scheduling meetings. Our tool proactively manages these tasks, ensuring nothing slips through the cracks.

Automations
No more repetitive tasks
Eliminate time-consuming repetitive tasks using our diverse range of templates. Sending out emails, proposals and questionnaires in a matter of a few clicks.

No need to remember
Higher conversion on Leads
Reply to new inquiries within minutes to efficiently convert inquiries into projects through lead forms that seamlessly integrate into your workflows.
Ready to start creating your own workflow?
Let's get started